80% independence with your photovoltaic system
Solar energy, even when the weather doesn't cooperate
Get a solar system with storage from us and benefit from the self-generated electricity even when there is no sunshine. With our complete system consisting of a solar system with an intelligent storage system, you can cover up to 80% of your own electricity consumption!
Photovoltaic system with its own storage for more independence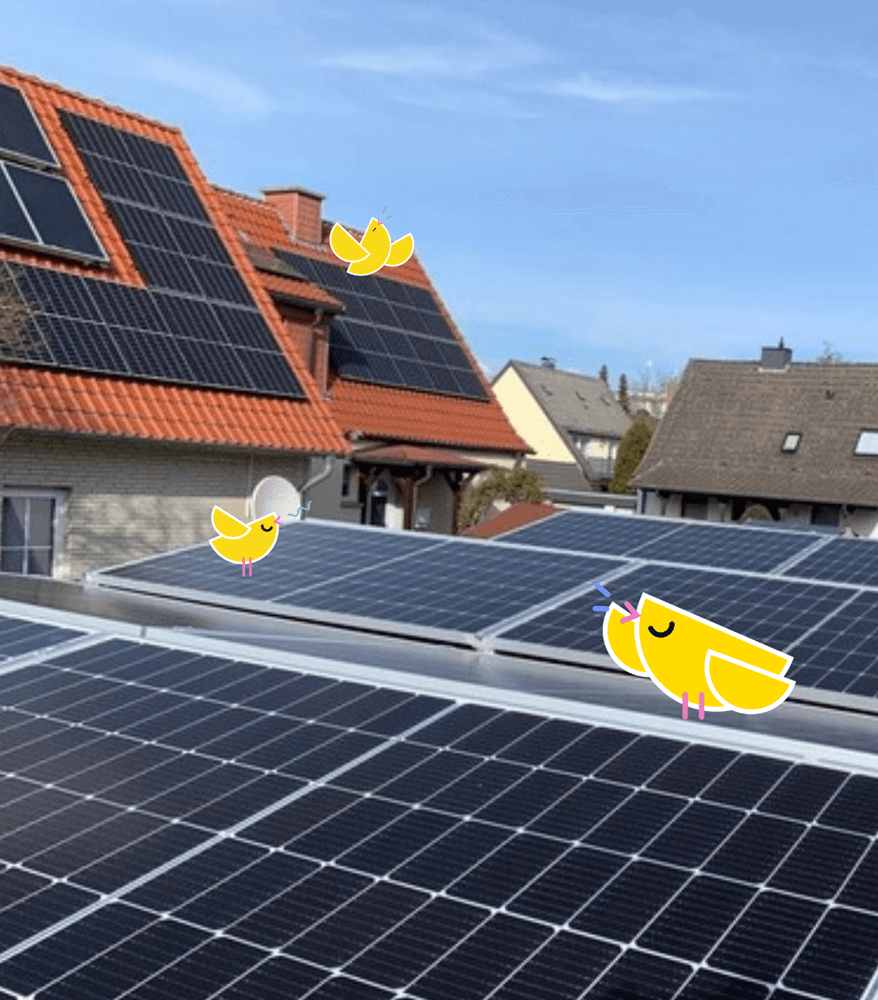 If you want to generate solar power from a photovoltaic system, you can feed the electricity into the public grid and receive the feed-in tariff for it. But you can also use the electricity yourself and only supply excess electricity to the grid. You only pay half as much as you would with your energy supplier - since there are no electricity taxes, grid deductions or surcharges on self-generated electricity.
However, on average you can only use around 30% of the electricity you generate directly. Especially in the midday hours, as well as in spring and summer, your solar system provides you with much more than you need. With a storage system, you can temporarily store the surplus and also use the electricity generated in the evening or on rainy and cloudy days.
Fill out the form now and receive a personal offer!
We will contact you to create your personal offer together with you. The processing of your request will take a little time, please be patient.
Get your personal offer for a photovoltaic system now!