The team behind fri.energy
with us to self-sufficiency
We would like to actively shape the energy transition together with you.
That's why we get up in the morning to help you with words and deeds on your way to self-sufficiency!
As the founder, Gunnar is an important part of the company. He teaches fri Above all, he has many years of expertise: he has held leading positions in the solar industry since 2006 and, as the managing director of our parent company Sonnenexpert GmbH, also ensures that our B2B customers are always and constantly supplied with clean energy - yours fri-heit is in the best of hands with him. A clever, clear head rests on his down-to-earth nature, and with friideas and a sunny disposition, he lives ours frilosophy.
Founder & General Manager
Max is the founder and authorized signatory. As a trained wholesale and retail merchant, he thinks, coordinates, tinkers and improves fri All the time. True to his motto "Whoever does what he already can, always stays what he already is", Max is constantly looking for new professional and personal challenges - unless they have eight hairy legs, are huge and crawl at the speed of light ! And when he's not searching for Stranger Things or Breaking Bad, you can often find him golfing, running or speeding down the slopes.
As managing director, the quality of our company is particularly important to Clemens. As a manager and quality management officer at the Sonnenexpert Group, he has been living our vision of a clean future since 2016. True to his credo "Don't take life too seriously, you'll never get out of it alive anyway" he likes to enjoy his life to the fullest in summer, with a stylish 0,33 liter Coke from a glass bottle in his hand and the sun on his face .
The fri he sets the tone as sales manager, true to the motto: "If you think it won't work, then think again". Philipp studied mechanical engineering and did his master's degree in energy and resource-efficient technologies and processes. That's why he's now giving in with so much clever know-how fri set the tone as sales manager. He loves the summer and things that relax him - regardless of whether it's motorcycling, fishing, going out in a boat or doing sports. Philipp motivates us all to think bigger and further.
Internal sales management
Konrad-Zuse-Strasse 1A
18184 Roggentin
At Margaretenhof 26
19057 Schwerin
Brauerstrasse 11
21244 Buchholz
Eckendorfer Str. 91-93
33609 Bielefeld
Westringstrasse 69
04435 Dolzig
Start a cooperation with us
We have craftsmen throughout Germany who support us with the installation and maintenance of our solar systems.
Become a trade partner of the Fri GmbH & Co. KG!
Benefit from many advantages for your company and help us to advance the energy transition. We guarantee you regular orders and the associated permanent utilization of your business.​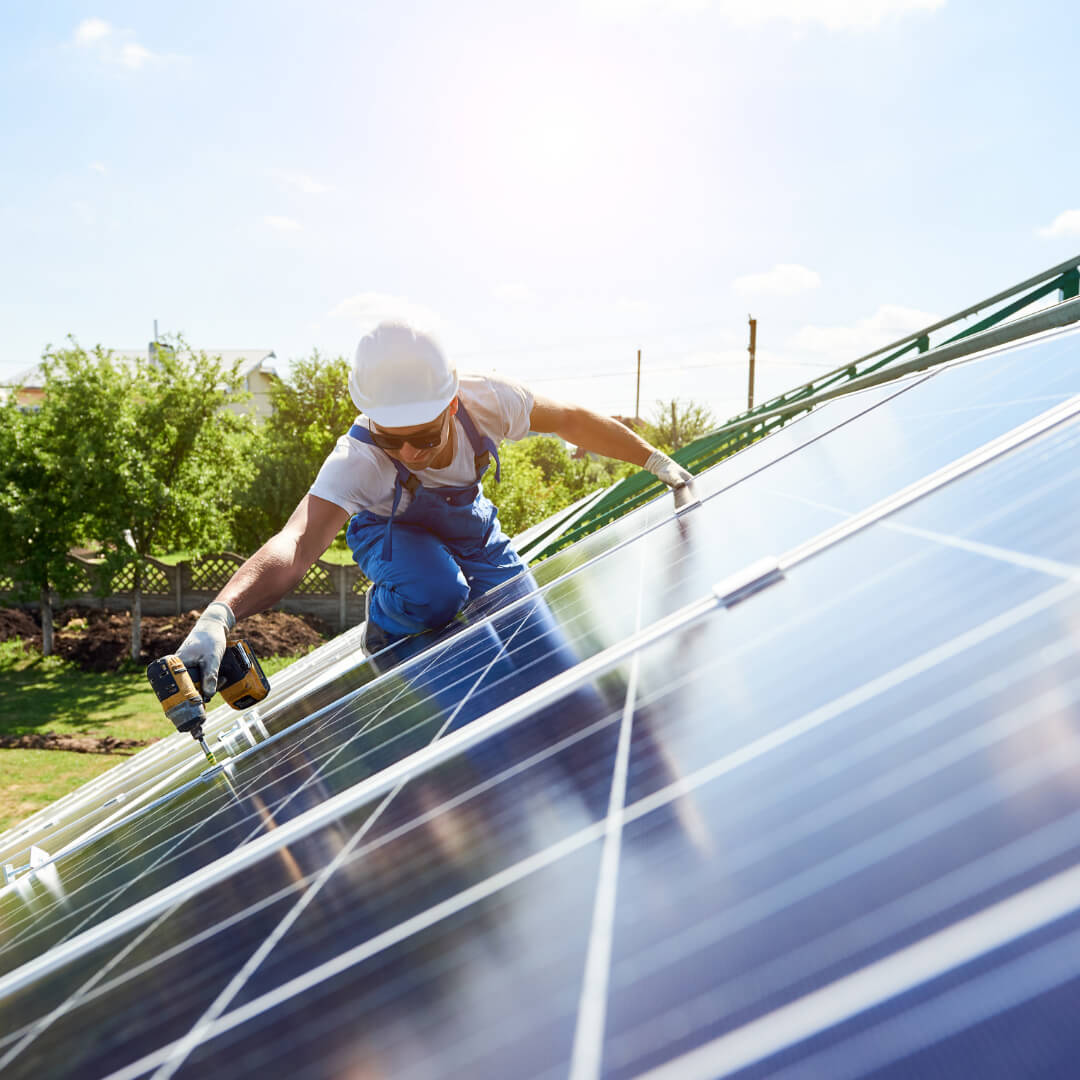 Get your personal offer for a photovoltaic system now!