Buy a solar system and become independent
Configure in only 9 steps your photovoltaic system and receive your personal offer.
make yourself up to 90% independent of rising electricity prices
Living independently does not have to remain wishful thinking. Because with our photovoltaic systems, which we put together individually for you and your needs, you can actively help shape the energy transition. With your own solar system + electricity storage, you can cover the majority of your electricity needs yourself, with an additional stand-alone solution you can even achieve 90% independence.
Say goodbye to the fluctuating prices of your energy supplier and hello to cheap and local green electricity from your own roof!
Get your personal offer now and let our experts advise you.
Solar energy - save electricity costs sustainably, easily and quickly
Producing solar power yourself can be very easy. Our experienced experts support you in the planning and implementation of your photovoltaic system. Even after the professional installation, we are always available for you.
From day one, you produce climate-friendly solar energy that is two-thirds cheaper than mains power.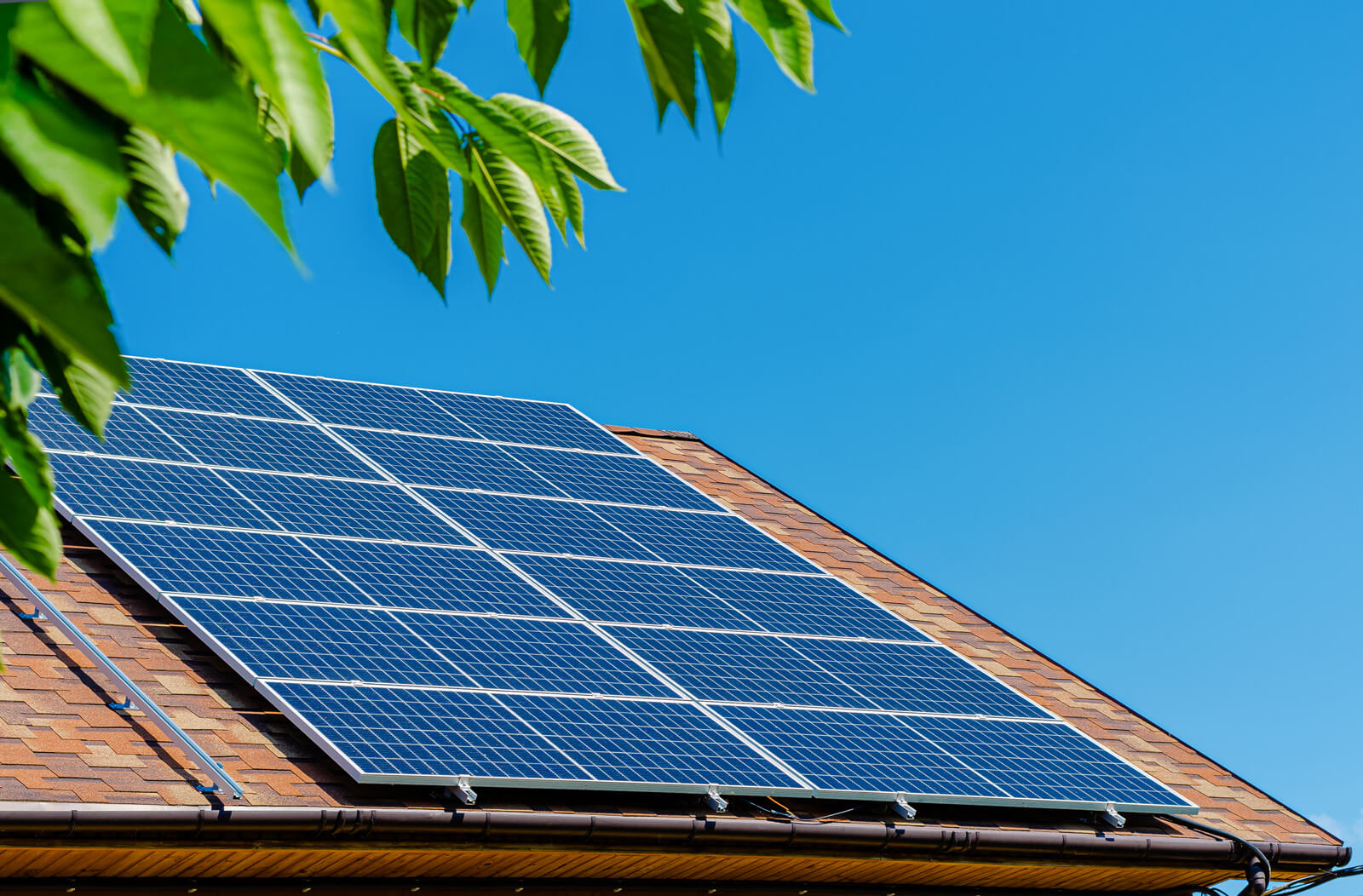 A well-rounded story from advice to completion. There were one or two obstacles, which can happen quickly in a construction project. Mr. Schommler and Mr. Timm took very good care of us and were always there to talk to. The system is now connected to the grid and exactly meets the expectations that were promised to us in the consultation.
Due to the complicated situation, it took longer, but the service and performance are absolutely top. The company is very customer friendly. Even the boss helped with problems and questions. Such a thing is rare.
we are very toofrieden with our system (5,18 kWp with storage and east + west orientation, small - but completely sufficient for 2 people). The support from the Bielefeld location by Mr. Imann from the 1st telephone call to the commissioning of the photovoltaic system was and is 1a, competent, friendly and professional. Every question was answered as quickly as possible and he was always available. The prices are very good and every possibility (to stay within budget) has been calculated to find the most effective solution. We are also happy to have him as a contact during the warranty period. The planning at fri is structured and well organized. It took a while, but delivery problems and a lack of craftsmen are unfortunately normal at the moment. A 100% recommendation from us for this fri-Team, starting with competent advice and planning through assembly to commissioning by the electronics technicians. Thank you very much.
Great communication and uncomplicated process for the customer. Everything was explained in detail every time by e-mail, even the registration worked smoothly. The work was very clean and the price was fair compared to other suppliers, considering that high-quality branded parts were used here. 9,75 kWp system with 10 kWh storage from Huawei.
From sale to installation there were no problems. You meet a team that is always accessible, friendly and professional. Recommendation rate: 100%
Kevin Muskinski
12/08/2022
mega company. Frank was great. Great advice and great service.
Our quality manufacturers
We work with experienced premium manufacturers. This allows us to guarantee you the highest quality of our products and services.
Fill out the form now and receive a personal offer!
We will contact you to create your personal offer together with you. The processing of your request will take a little time, please be patient.
We have over 500 satisfied customers
Now we asked our customers about their experiences. You can see a report in the video.
We are proud to be able to offer you such high quality in all areas!